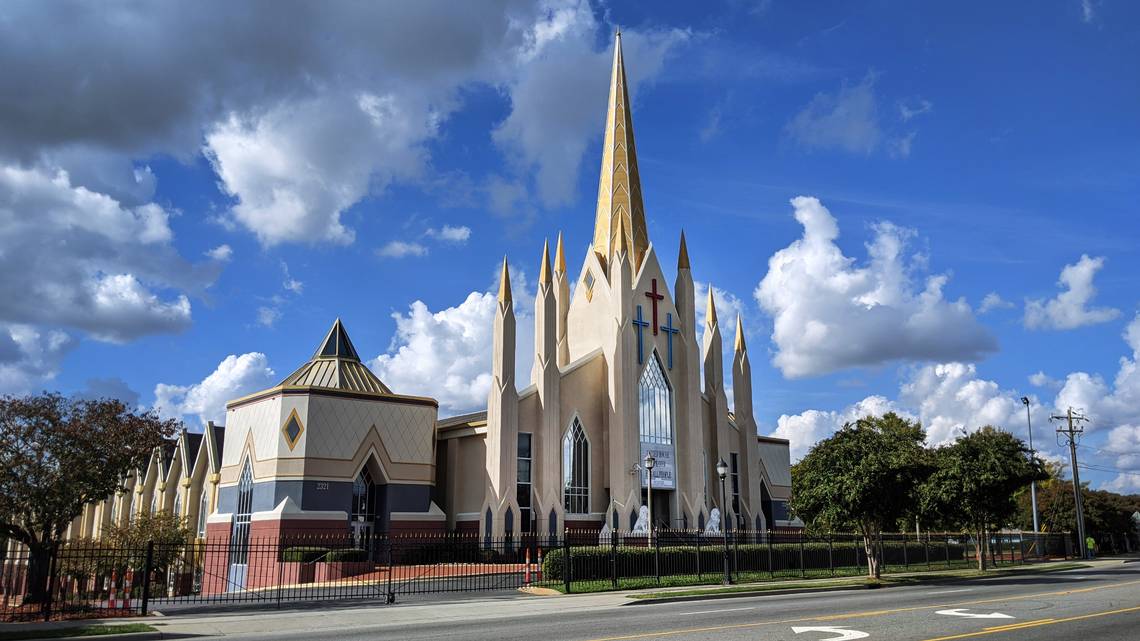 All United House of Prayer for All People buildings in Mecklenburg County were ordered closed Saturday over "grave concerns" about the ongoing spread of COVID-19 linked to the church.
Health Director Gibbie Harris said she ordered the buildings closed beginning at 10 a.m. Saturday after 121 confirmed cases of the virus and at least three deaths were linked to the church. A fourth death is under investigation, Harris said at a morning news conference.
The "abatement of an imminent hazard" order announced Saturday will remain in effect until midnight Nov. 5. It appears to be the first time the county has used such an order from the health director to force compliance during the coronavirus pandemic.
The outbreak is associated with convocation events that were held at the church Oct. 4-11, the county said.
Harris said church officials have not cooperated with the county in taking the measures that health officials say are needed to help control the spread of the virus.
Up to 1,000 people attended the events, despite health officials "strongly urging" businesses and places of worship not to hold such large gatherings, according to the county order.
The church "failed or refused" to ensure social distancing and other COVID-19 preventive measures, it said.
Church leaders won't provide a list of attendees so health officials can conduct contact tracing and notify people that they may have been exposed, Harris said. Cases may have spread to five states, according to the order, which doesn't name the states.
"I am not taking this action lightly," Harris said of her order, only the third such action she's taken in her more than 30 years in public health.
"We have taken this action out of an abundance of caution to prevent the COVID-19 virus from further spreading in our community," she said in a statement. "This type of order is rare, but sometimes necessary. It prevents the church from opening or allowing any further gathering, making sure we stop this outbreak from going any further."