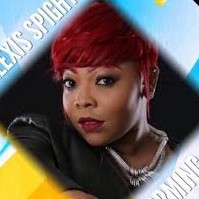 Thursday, July 2nd, nationally syndicated radio personality Rickey Smiley and Doug E. Fresh will host the Rickey Smiley Block Party brought to you by Sam's Club®. The event is open to the public with special performances by Kelly Price, Alexis Spight and Antoinque Smith.
The exclusive block party will be at the Harvey/New Orleans Sam's Club® located at 1527 Manhattan Blvd., Harvey LA 70058. For details and to register for free tickets to event visit www.samsclub.com/thediamond.
Through his radio show, The Rickey Smiley Morning Show, Rickey Smiley entertains the social conscience of his audience offering community interaction, relevant humor and personal authenticity. He has a direct connection beyond radio with his over 3 million followers on social media. The Rickey Smiley Morning Show is distributed by REACH Media Inc. a subsidiary of Radio One.