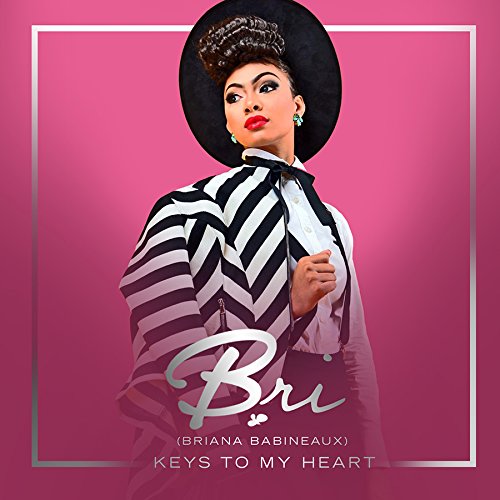 I've heard a lot of buzz about this artist prior to this review, so I was very excited to hear project.
Overall, I want to classify this as a very good musical offering.  I also want to further elaborate by saying it is not groundbreaking but neither will it disappoint the listener.  It is, for me, a very good project.
Bri is in her early twenties but the Tyscot release does not sound young or immature in the least. It sounds sure and confident.  Throughout this offering, Bri seems to make interesting vocal choices at times.  Her choices don't always meet perfection but all is forgiven because it seems to come from the heart.  One will discover quite a few moments where she seems to be enraptured by her song.  She has partial writing credits on two songs but she is a song-writers singer –intense and heartfelt.
 Now to the actual music:
She begins the album upbeat with "Heaven must be something like this" then she moves to a ballad titled  "Run over".
However, the album becomes most interesting at track 3 "I'll be the one." This track will totally draw you in.
"I'll Be The One" is a great and sincere declaration to God that makes you totally believe she means it.  This was the lead single.  Great choice!
"Keys To My Heart" offers a unique and exclusive sound. The track called "My everything" is a smooth adult track that just feels good. It's very warm and inviting.  The choice to switch it from studio to live in the middle of the track is not one of my favorites but the overall song is a winner for me.
My least favorite song on "Keys To My Heart" is "Jacob's Song" and its reprise called "I'm Desperate".  I thought lyrically it was great but the melody and movement of the song made me lose attention every time I listened.
"Love You Forever" brings a very nice 90's rnb flair to it that offered a nice surprise to the project. "Grace" is a nice song but we've heard this song before- so many times.
I think "Lord Of All" will become a fan fave!  It's big, it's church, its fun.  Loved the musical production on this offering.
"Holy Spirit" was certainly memorable – lyrically beautiful while the last song on the album was very unmemorable "Set a Fire".    I would have finished the album with "Lord Of All" to leave the listener in great energy.   With the great amount of slower tempo songs, one could lose interest more quickly than Bri would desire. But overall, this is  a very good musical offering that I would recommend adding to your collection.
I give "Keys to my heart " a 3.5 out of 5.
ALBUM REVIEW: Bri's Keys To My Heart
Review Overview
0
3.5
Summary : Bri's Keys To My Heart Album Review