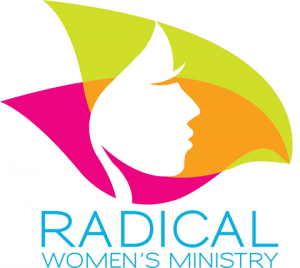 Spring is approaching and it is time to refocus your attention, reposition yourself, and recharge your mission at the 2017 Radical Revolution Women's Conference! Taffi Dollar and the Radical Women's Ministry of World Changers Church International (WCCI) will host the first stop of this three-city tour on March 16 – 18, 2017, in College Park, GA.
Conference attendees will hear profound messages from Taffi Dollar and a host of amazing speakers and panelists during the three-day conference. Other featured speakers are Connie Smith, Dr. Bernice King, and Cynthia Brazelton. Preliminary session speakers will include Dr. Catherine Brewton, Minister Carol Jones, Toya Exnicious, and Alyssa Worrell. There will also be words of wisdom from a few dynamic male speakers: Creflo Dollar, radio host, Willie Moore, Jr., and Minister Michael Smith. Attendees will receive biblical knowledge and understanding about their God-given power and the authority granted to them by their Creator. In addition to the spoken word, attendees will be inspired through the melodic sounds of Grammy nominated and Stellar Award winning singer and composer, Tye Tribbett, and evangelist and contemporary gospel artist, Jekalyn Carr.
The 2017 Radical Revolution Experience is sure to be life-changing! This conference is for women of all ages to lead better lives and be of service to the kingdom of God.
So, get on board with the "Revolution for God" and be radical about the life you lead! Join Taffi Dollar and the Radical Women's Ministry for the 2017 Women's Conference in one of the following cities:
College Park, GA, March 16 – 18, 2017
Houston, TX, September 22 – 23, 2017
New York, NY, October 20 – 21, 2017