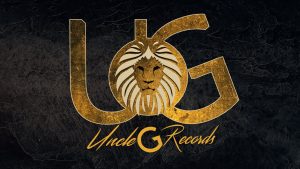 Houston based record label, Uncle G Records celebrates the success of their breakout artist and BET's Sunday Best alumni Alexis Spight. Miss Spight's sophomore album, "Dear Diary" debuted at the top of Billboard's Top Gospel Album Chart. Additionally, the project has spawned two Billboard Chart topping singles; "All The Glory," and the latest "It Will Be Alright."
Billboard contributor Jim Asker writes, "on the Gospel Airplay chart, Alexis Spight's "It Will Be Alright" surges 19 percent and hurdles 13-9. It's her second single to enter the chart's upper tier, following the No. 5-peaking "All the Glory," from 2015." Additionally, "It Will Be Alright" is making strides on the Mediabase chart, where it currently sits at No.9. Uncle G Records looks forward to continued success with Alexis Spight, and looks forward to signing new talent.
ABOUT UNCLE G RECORDS
Uncle G Records founded by  industry veteran Greg 'Uncle G' Lyons is a burgeoning independent label distributed by Entertainment One. The Houston-based music label, which was established in 2014, is the label home to Alexis Spight.